Introduction/Story
Hey guys, I'm PokemonAce123 and here's my hack, Pokemon Flare.
This hack is a classic journey through Kanto...
backwards....
or is it?
Team Rocket is going after the three birds! Will you be able to stop them? Come along on this adventure and find out!
Now...on to some features...
Features
-Travel through Kanto backwards
-Physical/Special Split
-Decapitalization
-Fairy-types
-Gen 4-6 Moves
-TM's can be used more than once!
-Awesome HG/SS Music!
-Legendaries!
-All 3 Kanto starters available!
-Gen 6 Exp System!
-More to come!
Bugs
Black - Minor bug
Red - Game Breaking Bug
-Music is buggy
-If you find any others, let me know so I can try to fix them!
And now....the screenies!
Screenshots
Yay! System Update!
Prepare yourself...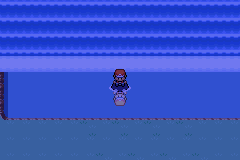 What awaits at the top of the waterfall?
Rude.
What's the rush, old man?
Oh...that doesn't sound good...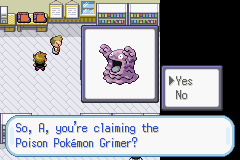 The starters...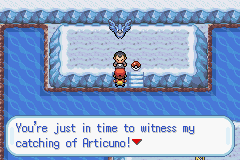 The plot thickens...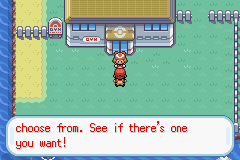 Yay! Thanks May!
Control your temper, man.
Welps, I guess we're all doomed.
Hooray! Love this cutie!
Team/Credits
-Just me for the team.
-Shoutout to my beta testers, for helping me find most of the bugs
-PC's Rom Hacking Discord (especially Lunos, Bliz, Blah, and Wobb) - helped a lot with scripting and technical problems
-Mr. Dollsteak - Rom Base
-HackMew - most of the tools we have are thanks to her
-Diegoisawesome - for the awesome xse tutorial
-Foullump - for the awesome pokescript tutorial back when I used pokescript
-If I left anyone out, please let me know!
FAQ
Q: Can I go back to the three islands once I leave?
A: Not until much later.
Q: How do I patch a UPS file?
Downloads
Just a note about the upcoming beta:
8th Gym beta is here! Yay! Officially ends after the 8th gym, but there's an optional (in this beta) rival battle afterwards!
8th gym as of 1/3/2018:
http://www.mediafire.com/file/jfc0l9...%20Gym%208.ups
Discord
If you wanna help out with the hack in any way or want sneak peeks of what's to come, join the Discord server!
Join the hack's Discord server here! --->
https://discord.gg/XcevBuc
Updates
1-3-2018 - 8th gym release, ends with 8 badges