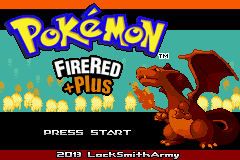 Pokemon - FireRed +Plus is a hack of Pokemon - FireRed (obviously) but the difference is the added content.
The useless Sevii Islands have been removed and replaced with the Orange Islands.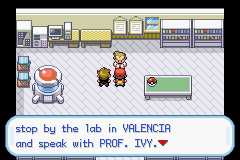 My story:
One day I decided to watch all the pokemon anime episodes (up through johto anyway) and after Ash lost at the Indigo Plateau, he did not go to Johto, he went to the Orange Islands... as a gamer, not a tv watcher, I was completely unaware... and upset that these islands never made it into a game like they should have.
Granted the gym battles were silly, and there were only 4... there should still be some events in the Orange islands in the games... its a nice area that is completely skipped over...
I decided to find a hack that was based on this portion of the world that was forgotten, and it was brought to my attention that no good ones exist... there is aparently a poor hack in spanish and SEVERAL half made games where the hacker gave up mid way through the hack... (like I did)
What was left to do but make my own hack involving the orange islands . I am removing the Sevii Islands and adding the Orange Islands on the end of the game.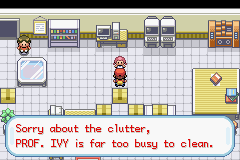 Games story
after defeating the e4 oak sends you to pick up the gs ball (just like in ash's adventure) but once you are there the story changes completely...
Once you dock in Valencia, you head up a winding path to visit Prof. Ivys lab... she is about to give you the GS Ball when team rocket strikes...
They hit hard defeating the professor and stealing the GS Ball before you can react to save it. Ivy mentions something about abnormal pokemon before you head off in hot pursuit.
Next you hit Mikan Island, where you cannot pass without fighting the gym leader Cissy in a dual match.
http://www.youtube.com/watch?feature...&v=EN4fn3gz65k
Dont worry, if you think the only changes are post game content, you are wrong.
There are many new mini games and a fun trade sequence in kanto.
There are new characters to meet and new items to gather.
(HM Replacement Items)
League info
Each Gym leader in the Orange League has 6 pokemon and fights in a dual match, till all 6 of their pokemon are defeated. each gym leader has 2 types and fights generally with 1 of each type on the field. The champion of the Orange Crew has no type restriction, just a 6 on 6 dual match.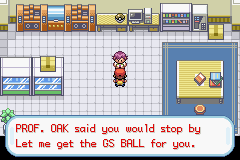 There is so much planned for this hack it will be exciting for players to finally get to play through all of the orange league. there will be cameo aperances from memorable pokemon from the anime (crystal onix and pink rhyhorn) and also team rocket will have "altered" pokemon that will be a challange to defeat. while you cannot go to all of the islands ash went to, this extra content should prove enjoyable and challanging for most pokemon fans.
Features:
The Pokedex has been REDUCED to 251... anyone over celebi will not be registered. infact I have used some of the space for other things so if you trade in (somehow) someone over 251 it will likely be glitched up. (probalby still usable, just looks funny and wont grow right)
Superpowered evil rocket pokemon
new challenges and puzzles
Able to skip the game reset after the credits (useful for emus that cannot in game save)
and much more
Videos:
http://www.youtube.com/watch?feature...&v=Ftlc7-ZZMtk
http://www.youtube.com/watch?feature...&v=59OI28Nc8XA
http://www.youtube.com/watch?feature...&v=mdkYTye9ZT4
http://www.youtube.com/watch?feature...&v=mW7kKFDsnQk
This game is not 100% complete but i am also not really working on it anymore. So if anyone wants to take up the mantle just hit me up, I can send you all my notes (variable lists and such so you don't have to work it out yourself).
the story is not 100% yet, I have you chasing team rocket all the way to mandarin island where they will be mining gold and silver (which is a mask for their real goal of finding lugia and hooh) but I dont know how that is all going to play out.
NOTES:
This game is not complete but it is playable. All of kanto is playable and I promise, you will see some things you have never seen before. I had a unique vision with this. I hope you enjoy it.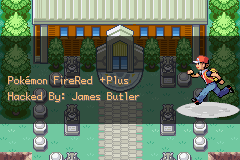 DOWNLOAD HERE:
Download Me
Credits
anyone who made a tool I have used
karatekid552
lizzzz
sharshar